Top 20 global electric motor company
The so-called DC motor is a motor that can achieve the mutual conversion of DC electrical energy and mechanical energy. When it operates as a DC motor, it converts electrical energy into mechanical energy; When operating as a generator, it is a DC generator that converts mechanical energy into electrical energy. There are many brands of DC motors in the global market. Below is a comprehensive analysis based on indicators such as good cost-effectiveness, brand awareness, quality level, after-sales service, innovation ability, and consumer reputation of each DC motor:
1. Lenze, Germany
Founded in 1947, Lenze, a German electric motor company, has been committed to providing partners with a complete set of automated transmission system solutions from the power grid to the output shaft through over 60 years of unremitting efforts, high-quality products, and rich experience in industrial transmission technology engineering. Its products have been widely used in almost all mechanical manufacturing fields, including textile, printing, packaging, papermaking, construction, food processing, logistics technology, medical equipment, and so on.
The drive and automation systems of Lenze in Germany have always been Lenze's core competitiveness. Lenz has become one of the world's leading professional manufacturers of transmission products. Lenz always adheres to the principles of universality, openness, and flexibility. Especially modern large-scale production methods and exquisite manufacturing processes have created Lenz transmission products with excellent characteristics. The excellent product quality and comprehensive service have earned Lenz the trust of users from all walks of life worldwide.
Lenze has also become one of the most innovative enterprises in the industry. Lenze Group can also provide customers with a complete product system at various stages of mechanical development, making it one of the few such suppliers in the global market. From the design stage to after-sales service, from the controller to the drive shaft. Lenze will work with customers to develop the best solution and actively implement it, whether it is optimizing existing models or developing new devices.
The Lenze BlueGreen concept can further provide customers with efficient and energy-saving drive system solutions, which mainly includes three main contents:
1) intelligent energy applications, such as the use of frequency converters;
2) Accurate setting of driving parameters and efficient use of products;
3) Energy recycling and utilization.
Lenze's extensive L-force product line follows a very simple principle. These scalable products can be divided into three categories based on their functionality: Base Line, State Line, and High Line.
2. Dunkermotoren, Germany
Dunkermotoren, Germany, is part of the AMETEK Group and was founded in 1950 to develop and produce precision drives for over 50 years. Bundorf Schwarzwald, located in the state of Baden W ü rttemberg, Germany. Dunkermotoren is the largest employer in the city. It is worth mentioning that DEENK has become one of the first small motor manufacturers in the world to pass ISO 9001 certification, and has been committed to manufacturing the most precise motors and transmission devices.
Dunkermotoren has always provided innovative, economical, and high-quality driving technology, with an output power of up to 2600 watts. DEENCO's main products offer high flexibility in standard components and customized system solutions, such as brushless DC servo motors/brush DC motors, integrated power and logic controllers, planetary and worm gear reducers, linear direct drives, encoders, and brakes.
An important goal of DEENCO Electric is to provide high-quality products. As early as 1991, Denko Electric became a small motor manufacturer and a group of enterprises that passed the ISO9001 quality certification system. Denko Electric has also won numerous quality awards worldwide. DeEnko has made outstanding contributions: for example, in 1969, during the first human lunar landing, DeEnko's electric motor demonstrated its remarkable abilities; 1972 The first electric toothbrush with DENCO motor was successfully developed; 1977 Production of planetary reducers; 1985 became a pioneer in the field of DC brushless motor design; In 1991, it became the first small motor manufacturer to pass ISO 9001 certification and then DQS certification.
3. SEW, Germany
SEW Transmission Equipment Company in Germany is a multinational international group specializing in the production of electric motors, reducers, and variable frequency control equipment. Its production technology and market share are world leading, and it is world-renowned in the field of international power transmission. SEW Transmission Equipment Company in Germany was established in 1931. SEW products are transmission equipment in basic industries, including reducers, reducers, and frequency converters.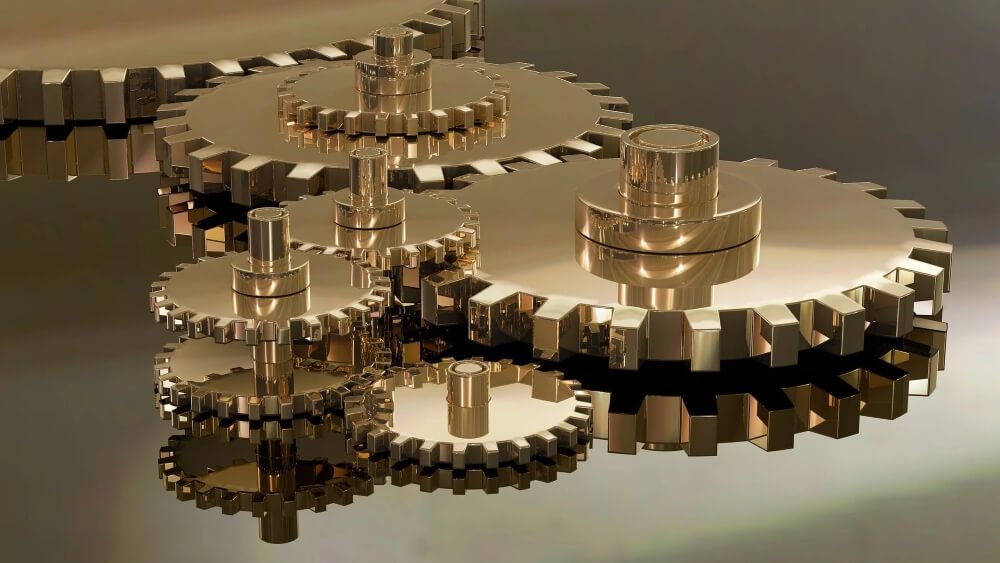 With a new concept of "modular combination", SEW products provide broader space for the development of mechatronics and electronics integration, and are applied to various mechanical equipment, including steel and iron, metallurgy, cement, mining, infrastructure, building materials, environmental protection, papermaking, ports, airports, aviation, aerospace, petrochemical, light industry, etc Food and beverage, warehousing and logistics, etc.
SEW in Germany holds a leading position in production technology and market share in the world, and is world-renowned in the international power transmission field, known as the "pioneer in the world transmission field". SEW's outstanding advantage: The product has excellent quality and has globally unified German quality standards and rules. The centrally manufactured standardized components constitute SEW's unique modular combination system. Each structural component can be perfectly optimized and combined, providing customers with various types of selection and services with high-quality quality at any time.
SEW in Germany has a wide range of applications in national key engineering projects, such as major domestic ports, capital airports, major domestic airports, and major sewage treatment projects, including the renovation projects of the China Century Monument, the Capital Theater, the Great Hall of the People, and the small auditorium; Tianjin FAW, China FAW, Shanghai GM, Volkswagen, SAIC GM Wuling; Shanghai Maglev Train Project, Three Gorges Water Conservancy Project, and Shenzhou Satellite Launch Shelf Project; The ground stage drive system and the main torch bearer aerial walking drive system for the opening ceremony of the 29th Beijing Olympics.
It is worth mentioning that SEW Transmission Equipment (Tianjin) Co., Ltd. is a large-scale wholly-owned manufacturing plant of SEW in the Tianjin Economic and Technological Development Zone, with a total investment of 300 million euros. It has the most modern factory buildings, manufacturing processing and testing equipment, and is one of the 12 largest manufacturing plants of SEW Group globally. It is also SEW's manufacturing center in the Asia Pacific region.
4. Yaskawa, Japan
Yaskawa Electric is a professional manufacturer in the global motion control field, with products such as high-power ordinary motors, servo motors, and frequency converters. Yaskawa was the first Japanese company to produce servo motors, and its products are known worldwide for their stability and speed. As a global servo drive giant, Yaskawa once proposed the concept of "mechatronics integration", which has become a globally renowned term. This concept originated in the late 1960s with the idea of "integrating customers' machinery with our company's motor products to achieve more powerful functionality". Especially in various industrial automation and efficiency aspects, it plays a huge role.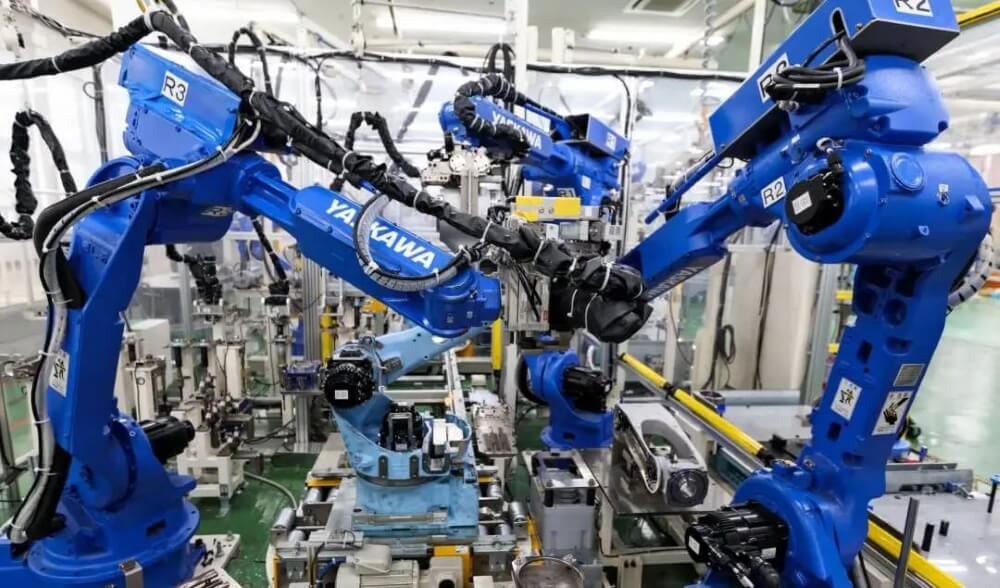 Yaskawa Electric is a professional production giant in the field of global motion control. Its products are known for their stability and speed, especially their high cost-effectiveness, making it the servo brand with the largest global sales volume and the most usage in the industry. The drive control business unit of Yaskawa Motor has integrated diverse innovations and the latest technology in the world into the frequency converter and has achieved a leading position in the industry through productization. These technologies have penetrated into various fields as world standards.
5. SIEMENS, Germany
Siemens is a world-renowned leading technology enterprise founded in 1847, with operations in over 200 countries worldwide, focusing on electrification, automation, and digitization. Siemens is one of the world's largest suppliers of efficient energy and resource saving technologies, particularly in the fields of offshore wind turbine construction, combined cycle power turbines, transmission solutions, infrastructure solutions, industrial automation, drive and software solutions, as well as medical imaging equipment and laboratory diagnostics.
Siemens Motor (SIEMENS Motor) is a leading global motor manufacturer with over 100 years of motor manufacturing experience. Siemens motor products cover almost all motors that can be used in industrial fields. Regardless of the load that customers need to drive, Siemens motors can meet the specific requirements of the system. It is worth mentioning that the high efficiency level of Siemens motors reduces energy consumption and directly saves costs. Siemens motors have three major advantages: high protection level (IP55), high safety and reliability, and high cost-effectiveness.
6. Emerson, USA
Emerson was founded in 1890 in St. Louis, Missouri, USA, and Emerson Electric Company was a manufacturer of motors and fans at that time. After more than 100 years of effort, Emerson has grown from a regional manufacturer to a top group company in global technology solutions. Emerson Electric leads the industry in production and design standardization. It is worth mentioning that all Emerson's factories and production lines have passed ISO9000 certification, and their manufacturing standards have been recognized in more than 100 countries worldwide.
Emerson has won multiple global design awards, and Emerson Motors has always led the global industry in production and design standardization. Emerson Motors meets all trade and industry standards and has always been a global leader in technology and engineering. Emerson owns the St. Louis Technology Center in the United States, equipped with world-class motor laboratories. Emerson Process Management's brands include PlantWeb, Syncade, DeltaV, Fisher, Micro Motion, Rosemount, Daniel, Ovation, and AMS Suite.
7. ELECTROCRAFT, USA
ElectroCraft Ohio from Ohio, USA has unparalleled professional experience in many products worldwide. For example, mobile gearboxes, permanent magnet DC motors, high torque stepper motors, electric push rods, as well as AC servo motors and DC servo motors. ElectroCraft Arkansas in Arkansas is renowned for its stable C-frame AC and permanent magnet DC motors. ElectroCraft GmbH, located in Stuttgart, Germany, can produce complete speed control components and high-performance servo drives on the production line, providing power for motor technology. ElectroCraft, Ltd. in the UK focuses on providing value-added assembly services and European sales support.
ELECTRO is an electric motor brand. But Chinese people are relatively unfamiliar. The full name of the company is Electro Sensors, Inc., which is a NASDAQ listed company in the United States. It is worth mentioning that the ELECTRO monitoring system has over 40 years of experience in designing, developing, and manufacturing durable and reliable products.

8. ABB, Switzerland
ABB is a world-renowned technology leader in the fields of electrical products, robotics and motion control, industrial automation, and power grids. With over 130 years of innovation history, ABB technology fully covers the value chain of power and industrial automation, applied from the power generation end to the power consumption end
ABB has a glorious history and creativity. For example, the world's first three-phase transmission system, the world's first self cooling transformer, high-voltage direct current transmission technology, and the first electric industrial robot., ABB motors are divided into high and low voltage, and the low voltage part is basically domestically produced. The origin is in Minhang, Shanghai, while imported motors are mainly in Finland. ABB Motor is a brand with a very high market share in the world motor market, ranking first in the global total, followed by Weg and Siemens. Compared with domestic motors, ABB's biggest advantage is its reputation.
9. VEM, Germany
German VEM is the largest and globally renowned motor manufacturer in Germany, as well as a world-renowned manufacturer of pneumatic motors and motors. It is worth mentioning that the German VEM trademark has also become a wind vane in the motor market. As the second largest electromechanical equipment manufacturer in Germany, VEM has a series of comprehensive and outstanding rotating motor manufacturing equipment, and its products are widely used in the following fields: mechanical engineering, engineering construction, chemical engineering, oil and gas, energy and environmental engineering, power plant equipment, wind power, transportation engineering, steel mills, rolling mills, and shipyards.
The biggest characteristics of German VEM company are: innovative culture, technical ability, and great engineering design, with very rich experience. Germany's VEM motor has set a new standard for the global industry with its strong technological strength.
10. Lafart, Italy
Italian LAFERT Group is a leading European motor company with global capabilities, committed to becoming a leading manufacturer of customized engineering motors and drives. By focusing on industrial automation, energy conservation, and renewable energy, it maintains continuous business growth. Lafait Group is committed to meeting the special needs of customers and becoming an ideal partner in the motor and drive industry.
It is worth mentioning that Lafait relies on its skilled and professional team, as well as advanced products and technology to continuously improve its processes, thus establishing a mutually beneficial cooperative relationship with customers. Lafait fully leverages its global cooperation experience by leveraging its over 50 years of experience with global companies located in 12 regions across Europe, North America, Asia, and Australia.
Lafert S.p.A., the parent company of LAFERT, was established in 1962 and is located in the water city of Venice, Italy. The company was once one of the three major manufacturers of electric motors in the world. Lafait has a complete integrated manufacturing process and is one of the few independent motor manufacturers in the world. Lafait can provide customized products with excellent flexibility and cost-effectiveness for industrial automation according to various standards.
11. Toshiba, Japan
Toshiba, a leading diversified manufacturer and solution provider in the world, entered the motor industry in 1970 and has since established a prominent tradition of manufacturing some of the most reliable and powerful motors in the global market. The company offers a variety of medium and low voltage motors, which have set new standards for extreme performance and durability.
Toshiba Japan has over a century of production history and rich experience. Toshiba Electric – From design and manufacturing to testing and leaving the factory, we always adhere to the principle of quality first. Toshiba is actively building a production system that not only meets the diverse needs of customers, but also significantly shortens delivery times. Toshiba's advantages include high reliability, long lifespan, high efficiency and energy conservation, low cost, low vibration, low noise, high load, and high strength.
12. Nippon Electric Power, Japan
Japan's leading manufacturer of motors and control equipment for industrial, household appliances, and consumer goods. It completed its previously announced acquisition of Emerson Electric's power generation, motor, and drive businesses. The companies that acquire electric power have a solid business foundation, strong brands, and a good customer base. In addition, the company has agreed to establish a joint venture with the French automaker PSA Group and invest $261 million to produce motors in France for global and domestic sales.
Electric motors for indoor and outdoor air conditioning units in Japan account for 90% of the company's total production capacity. The production of DC brushless motors for air conditioners ranks first in the global market. As the best partner for the vast majority of mainstream air conditioning manufacturers in the world, we maintain long-term cooperative relationships with major companies in Japan, such as Panasonic, Sharp, Daikin, Toshiba, Hitachi, Mitsubishi, LG, Samsung, Carrier, Haier, Hisense, Midea, Gree, Changhong, etc. And we provide various home appliance and industrial motors for well-known companies such as BLACK&DECKER in the United States, Electrolux in Sweden, Dongtao in Japan, Denso in Japan, Linnaeus, Sharp, and Japanese oil pumps.
13. Ametek, USA
AMETEK is a world-class company committed to providing important solutions to customers' most complex challenges through unique technological innovation. Headquartered in Kent, Ohio, Atimek's subsidiary Atimek Advanced Motion Solutions (AMS) provides DC motors, controllers/drivers, fans, pumps, precision controlled blowers, and customized engineering linear motion systems.
Ametec is a global leader in electronic instruments and electromechanical equipment. Ametek Electronic Instruments Group is a world-class manufacturer of advanced monitoring, testing, calibration, measurement, and display instruments. AMETEK EMG Motor and Electromechanical Group was once the world's largest manufacturer of pneumatic motors in the floor cleaning industry, and a leader in the production of brushless pneumatic motors in the aerospace, mass passenger, commercial machinery, medical, and computer markets. Ametec's growth plan is based on four core strategies: operational excellence, strategic acquisitions, global market expansion, and new products.
14.Regal Beloit, USA
Leib is positioned as a global energy efficiency company with efficient motors and power transmission systems that have a successful history of development by providing world-class products and services where customers need them. Especially the Genteq brand's DC motors are widely used in almost all household air conditioning variable speed devices in the United States, with its Marathon motor, Leeson, and GE commercial motor brands widely used.
Leib Electric Group adopts a multi brand marketing strategy and excellent M&A integration strategy. Over the past 30 years, it has successfully completed 40 acquisitions and was listed on the New York Stock Exchange in 2005. It has more than 60 manufacturing centers and 13 research and development centers in countries such as the United States, Canada, Mexico, China, Thailand, Australia, Brazil, Malaysia, Italy, India, and the United Kingdom.
It was once selected as one of the top 400 enterprises in the United States by Forbes magazine and one of the top 100 fastest growing enterprises in the United States by Fortune magazine. The group has over 20 internationally renowned brands, including Marathon, Leeson, Hwada, Genteq, Fasco, Durst, Lincoin, Grove gear, Foote Jones, Smc, etc.
15. Dechang Motor, China
Dechang Motor is one of the world's largest motor manufacturers. Especially in the design, research, and manufacturing of driving solutions, it occupies a global leading position. Dechang Electric is also one of the world's largest suppliers of drive subsystems and components, with products focused on automotive and business applications.
Established in 1959, Dechang Motor Group is a large multinational corporation headquartered in Hong Kong, with a global leadership position in the design, research and development, and manufacturing of micro motors and integrated motor systems. Serving a series of vertical industries and businesses for over 50 years, we have become a global leader in the fields of motors, motion subsystems, actuators, and related electromechanical components.
Application specific technology and technological leadership are key drivers for Dechang to become a global leader in its industry. Dechang provides the largest set of engineering motors and motion systems available in the market today, which can be standardized for mass production or personalized to meet the needs of strategic departments and key customers.
Dechang Motor is a pioneer in the production of high-quality micro motors. In 1982, the company moved its production base to Shajing Town, Bao'an District, Shenzhen, China, which is only separated from Hong Kong by customs, and named Dechang Electric (Shenzhen) Co., Ltd. Dechang Motor Group was listed on the Hong Kong Stock Exchange in 1984 and is a constituent stock of the Hang Seng Index. Through its rapidly expanding business, the group has become a global enterprise with annual sales exceeding $2 billion and excellent development prospects.
16. American Franklin Electric, USA
From a small motor manufacturing company to a world leading supplier of fuel and water transportation systems and components, Franklin Electric's active and comprehensive expansion has made it one of the best motor manufacturers in the world. Franklin Electric provides services to customers worldwide in commercial, residential, industrial, agricultural, municipal, and fuel applications.
Franklin Electric Company in the United States is the world's largest multinational well submersible motor company and also a well-known manufacturer of water pumps, submersible pumps, gasoline pumps, and specialized motors. Franklin's products are relatively unfamiliar to the domestic public.
17. Allied Motion, USA
Allied Motion is a leading manufacturer of precision motion control products and solutions, renowned for its knowledge in electromagnetic, mechanical, and electronic motion technologies. The company's growth strategy aims to become a leader in its selected target market, utilizing its expertise to develop precision motion solutions, and utilizing various joint motion technologies to create higher value solutions for its customers.
ALLIED MOTION in the United States is a world-renowned professional manufacturer of motion control. The main products include: COPI encoder, servo driver, and servo motor. ALLIED MOTION is a global company headquartered in the United States and focuses on serving the motion control market. Its motion design and manufacturing of motors and servo motion products are for the commercial, industrial, aerospace, and defense markets. The company's motor products have gained a worldwide reputation and are of high quality.
18. German SCHORCH motors
Schorch Elektrische Maschinen und Antriebe GmbH, founded in 1882, is one of the world's famous motor manufacturers and was once acquired by the international motor manufacturing giant AEG Group.
Due to its continuous innovation and leadership in technology, German SCHORCH's product quality is outstanding. For example, many high-power special motors produced by AEG are original equipment manufacturer produced by SCHORCH factory. SCHORCH can be seen in many influential major projects around the world. SCHORCH and many well-known enterprises and engineering companies in these fields have had decades of good relationships in supporting product supply and project cooperation, winning the full trust of users. For example, SHELL has designated the SCHORCH brand in the selection of high-power motors for many of its global investment projects, including multiple projects in China.
19. VASCAT, Spain
VASCAT Motor Company in Spain has long been committed to the research and production of motor equipment, and is one of the largest suppliers of motor equipment in Spain. Its developed and manufactured products have been renowned in Europe for many years and have gained unanimous trust. VASCAT company has maintained close dialogue with customers for a long time, constantly grasping the development trends of the market, and providing many multi-functional motor equipment for the market
VASCAT in Spain is not only one of the largest suppliers of motor equipment in Spain, but its developed and manufactured products have been renowned in Europe for many years and have gained unanimous trust.
20 Mitsubishi, Japan
Mitsubishi Electric Co., Ltd. is a globally renowned comprehensive enterprise group established in 1921. With strong technical strength and good corporate reputation, it occupies an important position in the global market of power equipment, communication equipment, industrial automation, electronic components, home appliances, and other industries.
Mitsubishi Electric is also one of the world's top five optoelectronic product manufacturers (the other four are Sharp, Kyocera, BP, and Shell). Mitsubishi Electric is one of the core enterprises of Mitsubishi Group.
Mitsubishi Electric has always had good stability, and globally, Mitsubishi means quality. But the price is expensive. Mitsubishi Electric's headquarters has done a good job in controlling prices, and dealers have made a lot of profits.
Greensky Power Co., Ltd. is a professional electric motor company engaged in the research, development, production, sale of electric motor.
If you are searching electric motor for your project, please contact our sales team.