Top 7 Motor Manufacturing Powers in the World
Electric motor is a device that converts electrical energy into mechanical energy. It uses the energized coil (that is, the stator winding) to generate a rotating magnetic field and act on the rotor (such as a squirrel cage closed aluminum frame) to form a magnetoelectric rotating torque.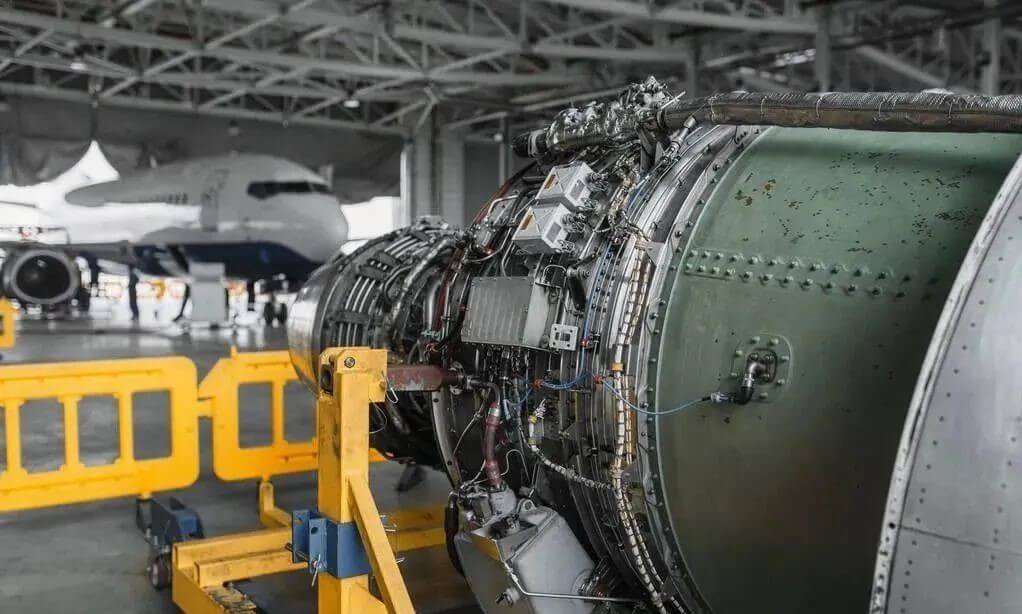 Electric motors are divided into DC motors and AC motors according to the different power sources used. Most of the motors in the power system are AC motors, which can be synchronous or asynchronous motors (the stator magnetic field speed of the motor does not maintain synchronous speed with the rotor rotation speed).
An electric motor mainly consists of a stator and a rotor, and the direction of the force acting on the energized wire in the magnetic field is related to the direction of the current and the direction of the magnetic induction line (magnetic field direction). The working principle of an electric motor is the effect of a magnetic field on the force acting on the current, causing the motor to rotate. The following are the seven major motor manufacturing powers in the world:
1、 Germany
Overview: Germany is a respected craftsman style technology developed country. The German manufacturing industry was once known as the "factory of many factories" and was the manufacturer of the world's factories. It is worth mentioning that out of the 31 sectors in the mechanical manufacturing industry, Germany once held a global leading position in 27, with a total of 17 sectors in the top 3. For example, Germany's steel, chemical, mechanical, electrical and other manufacturing industries are leading the world, especially giving birth to a group of world-renowned enterprises such as Volkswagen, Daimler, BMW, Siemens, etc. According to incomplete statistics, Germany, with only a population of over 82 million, has an astonishing 2300 world-renowned brands.
Famous Fortune 500 companies in Germany, such as Volkswagen, Daimler Benz, BMW Group, Bosch Group, Continental AG, and ZF in the automotive and automotive parts industry; In the field of pharmaceutical and chemical industry: BASF Corporation, Bayer Group, Bollinger Ingelheim Corporation, Phoenix Pharmaceuticals, and Fresenius Group; Financial sector: Allianz Insurance Group, Munich Reinsurance Group, Deutsche Bank, German Central Cooperative Bank, Talanx Company; Electrical and energy sectors: Siemens, Rheinland Group, and Eon Group; metallurgical and steel sectors: ThyssenKrupp, and Hercules Holding Group; Software field: SAP company; Retail: Metro AG, CECOMY, and Adeka; Aviation sector: Lufthansa Group; Sports goods sector: Adidas Group; Public utility sector: Deutsche Telekom, Deutsche Post DHL Group, Deutsche Bahn AG, Baden-Wurtenburg Energy Company.
German motor manufacturing technology is at the top of the world. The outstanding characteristics of German motor manufacturing are: exquisite craftsmanship, excellent and reliable quality, and scientifically perfect design. Especially the vibration noise and performance of the motor are quite reliable. For example, the efficiency of German electric motors in SHCORCH Europe is considered to belong to the eff ` 1 level (the highest level of efficiency), which is the highest standard of high-efficiency motors. Its competitors are only second tier. Its brand is recognized by numerous OEM manufacturers and engineering companies in Europe and America.
Germany has numerous top motor manufacturing giants, such as the German Frand Group, which is one of the world's largest professional power transmission equipment manufacturers. It was founded in 1899 and is headquartered in Bocholt, Germany, with over a hundred years of manufacturing experience. For a hundred years, with its strong technical resources, leading manufacturing technology, excellent product quality, and a leading position in the world's driving industry. Produce reducers, couplings, gear motors, and motors for various purposes.
Important motor manufacturers in Germany: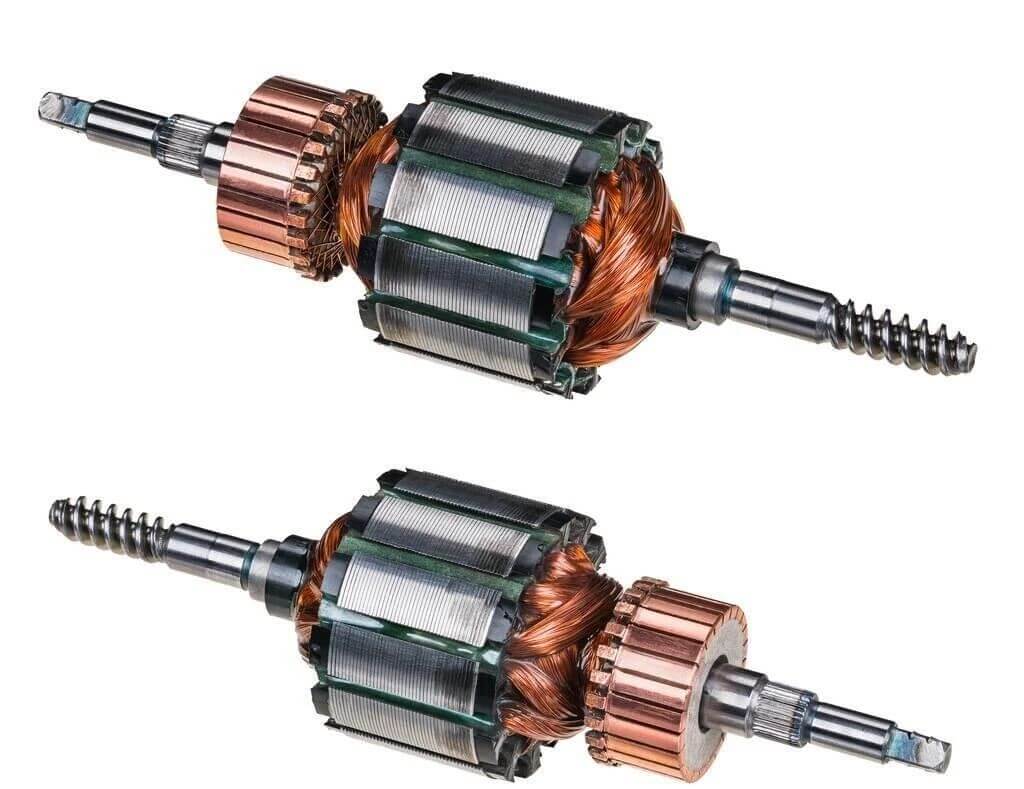 Siemens is a leading global motor manufacturer. Siemens seems to be everywhere, from building technology and automation equipment provided to manufacturers and construction companies, to imaging and diagnostic systems provided by hospitals, and electric motors provided for industrial and mobile purposes. Since its establishment over 150 years ago, Siemens has grown into one of the world's leading motor manufacturers.
Lenze Motor, Germany: Since its establishment in 1947, drive and automation systems have been Lenze's core competitiveness, making it one of the most innovative enterprises in the industry. Lenze Group can also provide customers with a complete product system at various stages of mechanical development, and is one of the few such suppliers in the current market. From the design stage to after-sales service, from the controller to the drive shaft. Lenze will work with customers to develop the best solution and actively implement it, whether optimizing existing models or developing new devices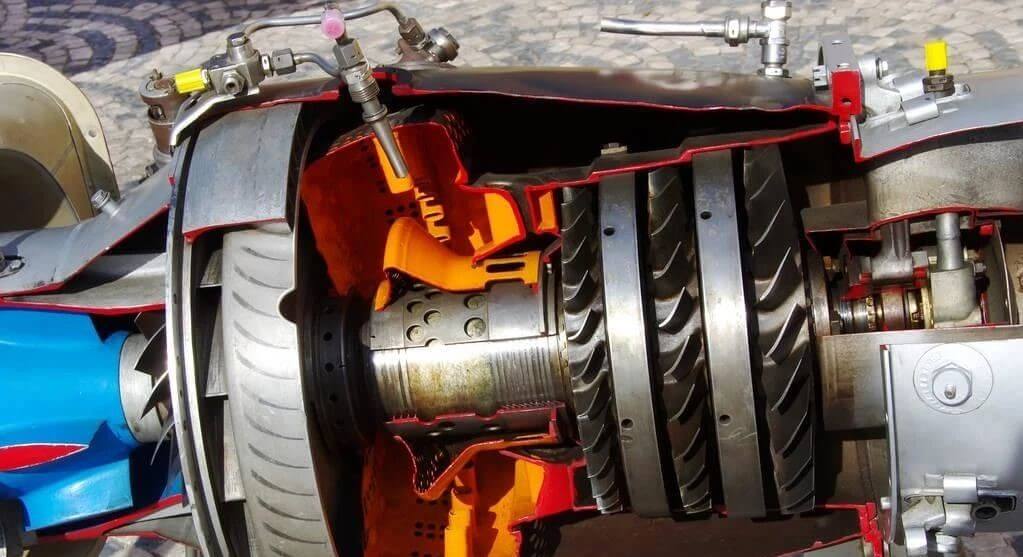 Schorch, Germany: Founded in 1882, the company is one of the world's famous motor manufacturers. Because of its high-quality technological innovation and outstanding product quality, SCHORCH motors were once purchased by AEG Group after being an international motor manufacturing giant. Many high-power special motors produced by AEG are original equipment manufacturer produced by SCHORCH factory. SCHORCH Motors can be seen in many influential major projects around the world.
SCHORCH has a good relationship with many well-known enterprises and engineering companies in these fields for decades in terms of supporting product supply and project cooperation. SCHORCH Motors has gained the full trust of users, such as many projects invested by Shell globally, including many developed countries, Specify the SCHORCH brand in the selection of high-power motors.
Dunkermotoren is part of the AMETEK Group and was founded in 1950 to develop and produce precision drives for over 50 years. DeEnke has become one of the first batch of small motor manufacturers to pass ISO 9001 certification, and has been committed to manufacturing the most precise motors and transmission devices. Dunkermotoren provides innovative, economical, and high-quality drive technology with an output power of up to 2600 watts. The wide range of products and services from DEENCO ensures a high degree of flexibility in standard components and customized system solutions: brushless DC servo motors/brushless DC motors, integrated power and logic controllers, planetary and worm gear reducers, linear direct drives, encoders and actuators.
2、 Japan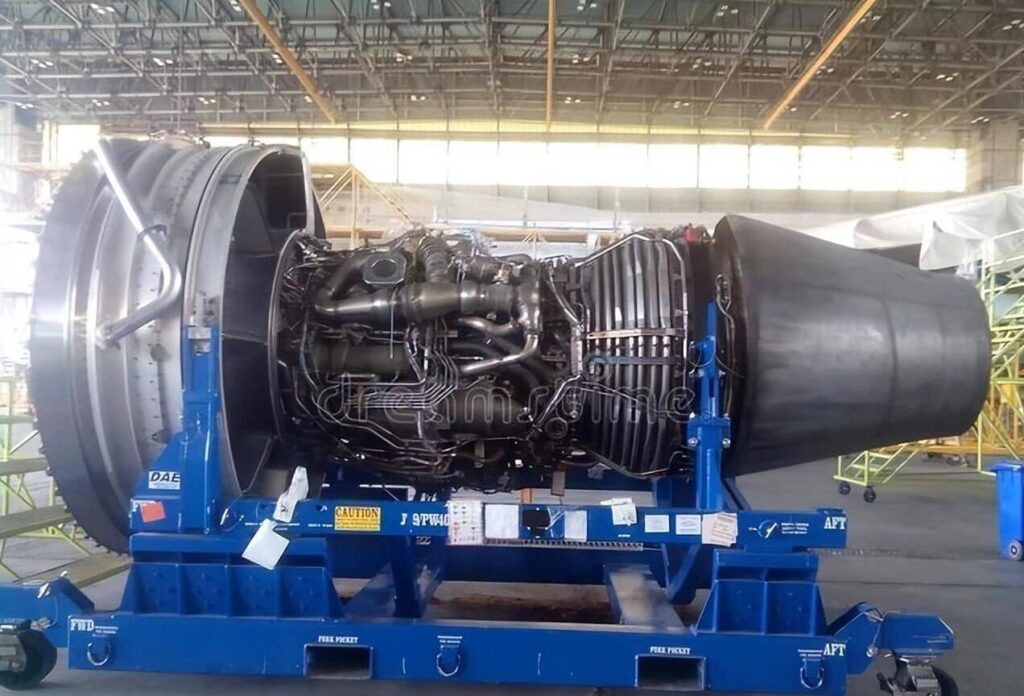 Overview: Japan has the world's leading top motor manufacturing technology. Japan has always been a strong robot country, so its servo motor industry is also the top in the world. According to previous global market research reports by research institutions, Japanese companies account for 50% of the market and occupy half of the entire robot motor industry.
It is worth mentioning that Japan has the world's largest number of multinational corporations, with over 100 years of corporate ownership. Japan has been the country with the most robots in the world since the 1980s! The management systems of many countries around the world are based on the Japanese 5S management concept, so the Japanese industrial spirit can be said to be ubiquitous. For example, the Japanese Electric Motor Company once achieved the world's first place, with an annual revenue of 97 billion yuan per motor. Do you know that at the beginning of the establishment of Nippon Electric Corporation, there were only four young people, but they made the pledge to be "the world's number one".
In just ten years, Japan's Nissan has become the world's number one in the field of drive motors. Afterwards, Nippon Electric Corporation acquired more than 50 companies worldwide, ultimately becoming today's "global comprehensive electromechanical product manufacturer". It is worth mentioning that since 2010, Nissan's precision small motors have stood out in the world. In particular, by 2020, Nissan will have three branches (precision small motors, vehicle mounted and household appliances, industrial and commercial motors). It can be said that Nissan will arm its motors to the teeth and maintain its global production share.
By 2001, Nippon Electric Power was listed in New York, USA, and later successfully listed in Tokyo and Osaka, achieving further development. Nippon Electric Power has become a world leader in multiple fields, such as its DC brushless motor, which holds a global monopoly. Moreover, Nippon Electric Power has expanded from a small company of four people to over 96000 people, achieving its ambitious goal of becoming the world's number one. Japanese electric vehicles have a new development direction – electric vehicle parts. The order volume for pure electric vehicle drive motors has skyrocketed.
In summary, Japanese motor manufacturers in the field of intelligent manufacturing control global high-end technology and occupy a very important position in the global motor market. Japanese motors are almost always at the highest end of the market and possess the world's top technology and products in the industry. The five major global leading motor companies in Japan are: Nippon Electric Corporation, Japan Marlboro Motor Corporation, Japan Electric Corporation, Japan Mitsuba Corporation, and Japan Meibei Group.
It is worth mentioning that the operating revenue scale of these five major motor companies in Japan has exceeded 100 billion yen. Among the five major Japanese motor companies, Nippon Electric Machinery Co., Ltd. has the highest revenue scale and operating profit, while Marlboro Motor Co., Ltd. has the lowest gross profit margin and net profit margin, with a gross profit margin of 30.70% and a net profit margin of nearly 10%.
It is worth mentioning that in the CNPP World Motor Rankings, Mitsubishi Electric, Yaskawa Electric, Panasonic Electric, ABB, Siemens, and the top five Japan surprisingly occupy three seats.
It is worth mentioning that Japan has conducted a large amount of research and development work in the fields of global permanent magnet motor efficiency, silencing, and industrial service permanent magnet motor high-performance. Therefore, it has a great technological advantage. The micro motor equipment produced in Japan has competitive advantages such as high control accuracy, low power consumption, long life, and low cost and small size, and is also at the forefront of the world in terms of technology, Occupying the majority of the world's high-end permanent magnet motor market. The main permanent magnet motor manufacturers in Japan include Nippon Electric Corporation, Asmo Corporation, Electric Equipment Corporation, and Marlboro Motor Corporation.
Important motor manufacturers in Japan:
Toshiba Industrial Machine Systems: a leading diversified manufacturer and solution provider in the world, entered the motor industry in 1970 and has since formed a prominent tradition of manufacturing some of the most reliable and powerful motors in the global market. The company offers a variety of medium and low voltage motors, which have set new standards for extreme performance and durability.
Mitsubishi Electric Corporation: a world-renowned top motor manufacturer, was founded in 1921 as one of the Mitsubishi MITSUBISHI consortia and one of the Fortune 500 companies. Mitsubishi Electric will not only maintain its leading position in industrial and heavy electrical equipment, satellites, defense systems, elevators and escalators, automotive electronics, air conditioning, ventilation equipment, etc., but also further expand its global market share in mobile communication equipment, display equipment, display device technology, and cutting-edge semiconductors.
Panasonic Motor: Panasonic Group is a leading global electronics manufacturer, and its brand products cover various fields such as home appliances, digital audiovisual electronics, office products, aviation, and are renowned worldwide.
Yaskawa Electric Co., Ltd.: Japan's leading manufacturer of servo systems, motion controller, AC motor drivers, switches and industrial robots. The company Motoman Robotics is a heavy-duty industrial robot mainly used for welding, packaging, assembly, spraying, cutting, material handling, and general automation.
Dongfang Motor Co., Ltd. was founded in 1885 and the company was founded in 1950. It is a world leading enterprise in the manufacturing of small motors and electronic circuits for control. Dongfang Motor is committed to the concept of standardizing small motors and continues to grow. From commonly used AC small standard motors to precision controlled stepper motors, from single motor units to combination products to systematic LIMO products, the range is very wide.
Shinano Kenshi, a globally leading industry motor company. Through its strong technological and financial strength, it continuously develops new products to meet the new needs of market development. For example, with the industry standard 42 stepper motor, Shinano has 42, 43, and 45 series products to meet the different requirements of different customers, especially with new series products such as the world's smallest 16 stepper motor.
Yaskawa, Japan: Yaskawa Motors is a professional manufacturer in the field of motion control, with products such as high-power ordinary motors, servo motors, and frequency converters. Yaskawa was the first Japanese company to produce servo motors, and its products are known for their stability and speed. As a servo drive enterprise, Yaskawa proposed the concept of "mechatronics integration", which has now become a global term.
Japan (SAMSR MOTOR) Yamashita Electric Machinery Co., Ltd. is a global leading high-tech enterprise specializing in the research and development, production, and sales of stepper motors. The stepper motor and DC brushless motor produced by the company are made of permanent magnet silicon steel sheets and Japanese NSK original bearing rare earth permanent magnet materials, which have lower electromagnetic losses compared to other brands of motors; High output torque and conversion efficiency; Low operating noise, good dynamic characteristics, and other advantages.
At the same time, SAMSR MOTOR has unique features such as high integration of control schemes, flexible design, stable control, and precise positioning. For many years, Shanshe Electric has been leading the industry with high precision and cutting-edge technology, making it the first choice for heavy industrial equipment to improve product quality.
3、 United States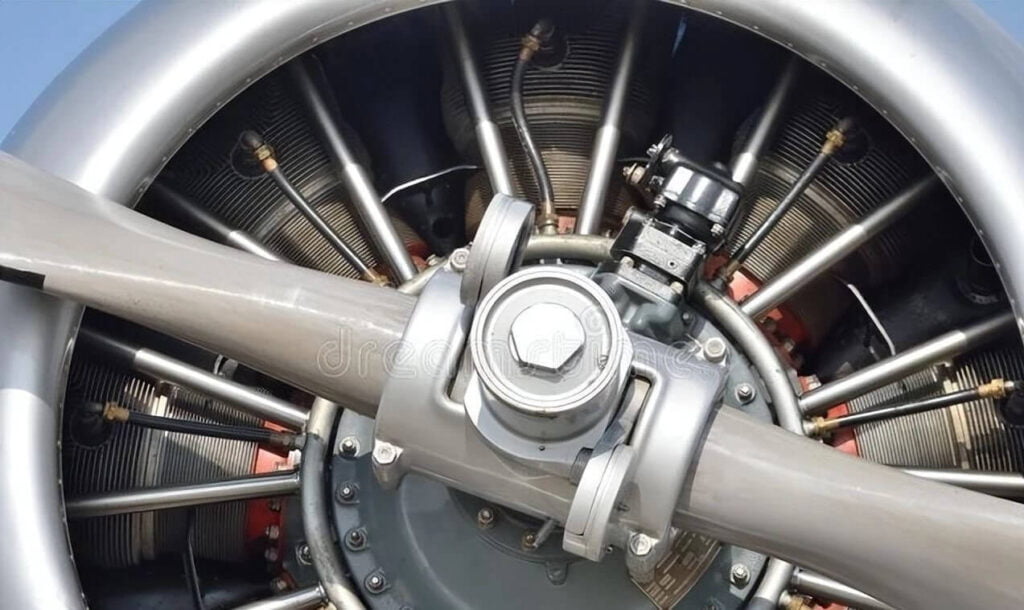 Overview: The United States is the world's most technologically advanced country. The development of electric motors in the United States was later than in Japan. In the United States, the design and control strategies of induction motors are relatively mature, for example, electric vehicle drive motors are mainly driven by induction motors. However, the United States has also conducted research on permanent magnet synchronous motors, and the progress is very rapid.
For example, the permanent magnet synchronous motor developed by SatCon Company in the United States uses stator double winding technology, which not only expands the speed range of the motor, but also effectively utilizes the voltage of the inverter, with low winding current and high electrical efficiency. The main manufacturers in the US permanent magnet motor market include Gettys, A-B, I.D, Odawara Automotive, and Magtrol.
It is worth mentioning that the development of the permanent magnet motor industry in the United States mainly focuses on military micro motors. The research and product level of military micro motors in the United States is at the forefront of the world. The vast majority of various micro motors used in military equipment and electronic devices in Western countries are supplied by several major manufacturers in the United States, and the US military standard for micro motors has become an international standard.
The United States has always been a leader in scientific discovery and innovation in the world, and is recognized as the most advanced country in aviation engine technology today. For example, General Electric and Pratt&Whitney in the United States, Snecma in France, and Rolls Royce in the UK are the four largest aviation engine manufacturing giants in the world.
GE's GE9X engine, once known as the strongest jet engine on Earth, set a thrust record of 61 tons in ground tests. This powerful engine is used to propel the Boeing 777X large twin engine long-range passenger aircraft.
The two most famous military and civil aviation engine manufacturers in the United States are Pratt&Whitney, a manufacturer that integrates the design, manufacturing, and support of aircraft engines, gas turbines, and aerospace propulsion systems.
The famous GE General Electric company, involving civil aviation engines, is GE Transportation Group, which consists of two parts of business: aircraft engines and rail transit. Its application fields cover aviation, railways, marine transportation, and highways.
The United States once had a global automotive market, especially hybrid and electric vehicles, which were the largest demanders in the US motor market. The motor technology in the United States has always been advanced, especially with the well-known General Dynamics Corporation. The United States has many world giants in electric motors:
Important motor manufacturers in the United States:
GE: General Electric Company (GE) is the world's largest diversified service company, committed to creating a better life through multiple technologies and services, ranging from aircraft engines and power generation equipment to financial services, medical imaging, and plastic for television programs. GE operates in over 100 countries worldwide. The history of General Electric Company can be traced back to Thomas Edison, who founded the Edison Electric Light Company in 1878. In 1892, Edison Electric Light Company and Thomson Houston Electric Company merged to form General Electric Company (GE).
American Marathon Motors: Marathon motors are derived from American technology and have a century of manufacturing history. They are a well-known motor brand under Regal Beloit Electric Group. The Marathon motors produced by Regal Beloit in Wuxi comply with IEC standards and American NEMA standards. With continuous technological innovation, Marathon motors have become a leader in the field of motors due to their excellent quality, excellent performance, and high efficiency. Since 1913, Marathon motors have developed into a widely used manufacturer of commercial and industrial motor designs and high-tech products worldwide.
The Marathon variable frequency motor is favored by leading global AC drive equipment manufacturers. MicroMax, Blue Max, and Black Max motors control the operation of pumps, drive fans and fans, and transmissions, and are applied in many high-performance and highly reliable fields. SANDPIPER Pneumatic Diaphragm Pump WARREN RupP Pump Company in the United States has manufactured the world's first pneumatic diaphragm pump to obtain ISO9001 quality certification. SANDPIPER pneumatic diaphragm pump is a world leader, with a global market share of 55%.
AMETEK: Ametek Limited is a leading global manufacturer of electronic instruments and motors. Ametek includes two operating groups: Electronic Instrument Manufacturing – a leading manufacturer of advanced monitoring, testing, calibration, measurement, and display instruments, and products sold to processing, aerospace, energy, and industrial markets worldwide. Electric Machinery Manufacturing – is the world's largest manufacturer of pneumatic motors in the floor cleaning industry.
Ametek is a world-class organization that offers advanced motion solutions (AMS) for DC motors, controllers/drivers, fans, pumps, precision controlled blowers, and customized engineering linear motion systems.
Leib Electric Group is a leading global provider of mechanical and electrical products and solutions, headquartered in Wisconsin, USA. Its main products include Regal Beloit motors, Regal Beloit generators, Regal Beloit gear drives, Regal Beloit controllers, etc. It is the world's largest motor manufacturer.
Leib Electric Group adopts a multi brand marketing strategy and excellent merger and acquisition integration strategy. Over the past 30 years, it has successfully completed 40 acquisitions and was listed on the New York Stock Exchange in 2005. It was selected as one of the top 400 enterprises in the United States by Forbes magazine and one of the top 100 fastest growing enterprises in the United States by Fortune magazine.
The group has over 20 internationally renowned brands, including Marathon, Leeson, Hwada, Genteq, Fasco, Durst, Lincoin, Grove gear, Foote Jones, Smc, etc. The Genteq brand's DC motors are widely used in almost all household air conditioning variable speed devices in the United States, and its Marathon motors, Leeson, and GE commercial motor brands are widely used.
AMCI: AMCI is a technologically advanced company in the United States that produces stepper motor control, PLC modules, rotary sensors, industrial control network equipment, standalone Stand Alone solutions, packaging system control, and stamping technology in eight major sectors. It is mainly used in the fields of factory automation control, packaging system control, and stamping control.
ELECTROCRAFT from the United States: ElectroCraft provides reliable motors and sports products to the world. ElectroCraft Powering Innovation custom production services cover the following products: AC motors, permanent magnet DC motors, brushless DC motors, stepper motors, servo motors, gearboxes, reduction motors, linear actuators, drives, servo drives, integrated motor drives.
Fasco: a globally leading and complete production line for various horsepower motors, fans, and gearmotors. The company has a history of nearly 100 years. The main products include: FASCO motors, FASCO fans, FASCO gear motors, and FASCO pumps. The company's products are widely used in heating systems, air conditioning systems, automobiles, water pumps, and other equipment.
Fasco has delivered a relatively complete custom split horsepower motor, blower, and line in the world for over 100 years. Fasco has thousands of motor power products for various application lines.
Franklin Electric: a leading small motor manufacturing company in the world to a leading supplier of fuel and water transportation systems and components, Franklin Electric's active and comprehensive expansion has made it one of the best motor manufacturers in the world. Franklin Electric Company is the world's largest multinational well submersible motor company, and is a world-renowned manufacturer of water pumps, submersible pumps, gasoline pumps, and specialized motors.
4、 Sweden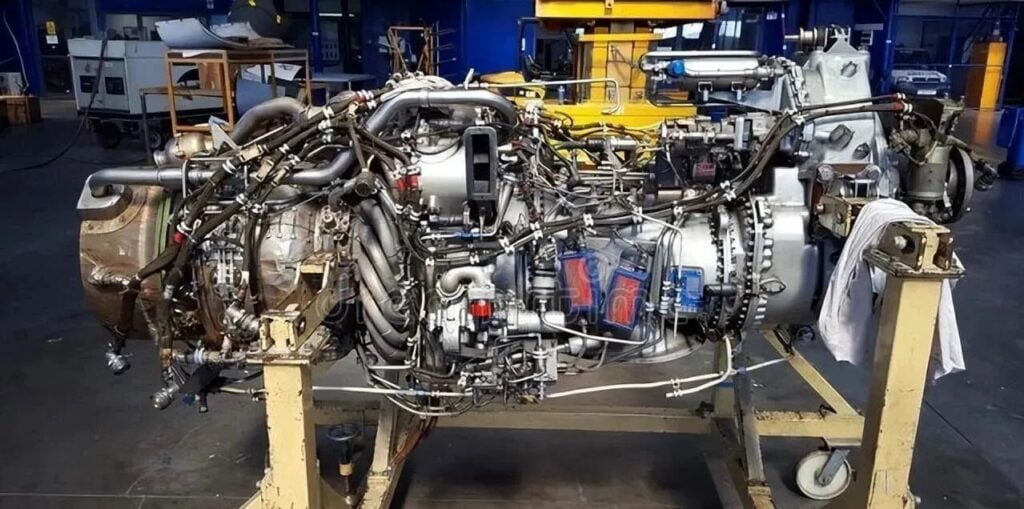 Overview: Sweden is a economically developed country in Europe. Sweden has its own aviation industry, nuclear industry, automobile manufacturing industry, advanced military industry, and the world's leading telecommunications industry and pharmaceutical research capabilities. Sweden also leads the world in software development, microelectronics, remote communication, and photon fields. Sweden is also the largest exporter of iron ore in Europe. In terms of population ratio, Sweden is the country with the most multinational corporations in the world.
Important motor manufacturers in Sweden:
ABB Group: ABB is a world-renowned technology leader in the fields of electrical products, robotics and motion control, industrial automation, and power grids. With over 130 years of innovation history, ABB technology fully covers the value chain of power and industrial automation, applied from the power generation end to the power consumption end.
It was formed in 1988 by the merger of Sweden's ASEA company and Switzerland's BBC Brown Boveri company, and is an electrical engineering group with global operations. ABB is a global leader in the field of power and automation technology. The ABB Group has a history of over 130 years of technological innovation and has become a world leader in electrification products, industrial automation and power grids, robotics and sports. It provides services to customers in the fields of global utilities, industry, transportation, and infrastructure.
ABB has a glorious history and creativity. For example, the world's first three-phase transmission system, the world's first self cooling transformer, high-voltage direct current transmission technology, and the first electric industrial robot., ABB motors are divided into high and low voltage, and the low voltage part is basically domestically produced. The origin is in Minhang, Shanghai, while imported motors are mainly in Finland. ABB Motor is a brand with a very high market share in the world motor market, and once ranked first in the world total.
ASEA General Electric Company: The largest electrical enterprise in Sweden and one of the world's top ten electrical enterprises. Also known as ASEA Company. Its predecessor was the Stockholm Electric Company established in 1883, founded by L. Friedm.
5、 Brazil
Overview: Brazil has abundant natural resources and a complete industrial foundation, ranking first in South America in terms of gross domestic product, and is the seventh largest economy in the world. It is one of the BRICS countries and a member of the Union of South American Nations. It is one of the founding countries of the Rio Group, a member of the Southern Common Market and the Group of 20, and an observer for the Non-Aligned Movement. One of the fastest developing countries in the world and one of the important developing countries.
Brazil's industry ranks first in Latin America. The main industrial sectors include steel, automobiles, shipbuilding, petroleum, cement, chemicals, metallurgy, electricity, textiles, construction, etc. Nuclear power, communication, electronics, aircraft manufacturing, and military industry have entered the ranks of advanced countries in the world. Brazil has large iron ore reserves, excellent quality, and ranks among the world's top producers and exporters. In modern industry, steel, shipbuilding, automobiles, aircraft manufacturing, and other industries have leapt into the ranks of important production countries in the world.
Although Brazil is a developing country, it is a world-renowned motor manufacturing powerhouse due to its renowned presence as the world's largest motor manufacturer. It is worth mentioning that the minimum energy efficiency standards for electric motors in Brazil remain the same as NEMA12-9 in the United States, slightly lower than the EPACT efficiency indicators in the United States.
Important motor manufacturers in Brazil:
Brazil WEG Motors: WEG is the world's largest motor manufacturer, headquartered in Brazil. In 2012, WEG's motor sales surpassed Siemens and ranked second globally. WEG has over 1100 service outlets in 110 countries on 5 continents worldwide and 14 distributors in China. WEG motors are highly renowned in the medium and high voltage fields and project engineering, and their world leading non-standard motor manufacturing capabilities are renowned both domestically and internationally.
The WEG motor W21 series adopts an advanced broadband and wide voltage design, which can achieve constant torque of 25-75HZ and constant power of 75-100HZ for ordinary motors. The body and junction box are made of FC-200 ductile iron. The insulation level is close to level H, and the efficiency can reach IE3 (W22 can reach IE4, the highest in the world). The W21 aluminum shell motor can reach 200 frames (the largest in China)
It is worth mentioning that WEG is the only manufacturer in the world that provides a complete set of industrial power drive solutions for low-voltage controllers and switchgear, generators, transformers, a full range of motors, and frequency converters. Basic features of WEG motors: WEG motors use temperature resistant 200 ℃ enameled wires, and the stator and rotor are made of cold rolled silicon steel sheets.
The impregnation process uses two vacuum impregnations to evenly coat the surface of the stator and rotor, as well as the gaps between the cold rolled silicon steel sheets, without fine bubbles, to prevent excessive air gap resistance, effectively reduce low temperature rise, and improve motor efficiency. Especially, imported SKF, FAG, or NSK bearings are used to effectively extend the overall operating life of the motor and ensure safe motor operation.
6、 Switzerland
Overview: The Swiss electromechanical metal industry was once an important mainstay of Swiss industry, with textile machinery, printing equipment, packaging machinery, precision tools, turbines and other products ranking among the world's top in terms of production. Mechanical and electrical metals are the largest industrial sector in Switzerland, with an output value accounting for about 9% of GDP and being the most employed industry in Switzerland.
Important motor manufacturers in Switzerland:
Sonceboz, Switzerland: Sonceboz, Switzerland was founded in 1936 and is headquartered in Switzerland. Sonceboz is renowned in the automotive world for innovating, designing, and manufacturing motors and actuators that constantly meet demanding and challenging requirements. Sonceboz's innovative and personalized design reflects its commitment to environmental protection, safety, and comfort. From concept to movement, from idea to action. Sonceboz's goal is to provide you with a compact, stable, and reliable motion system.
7、 Italy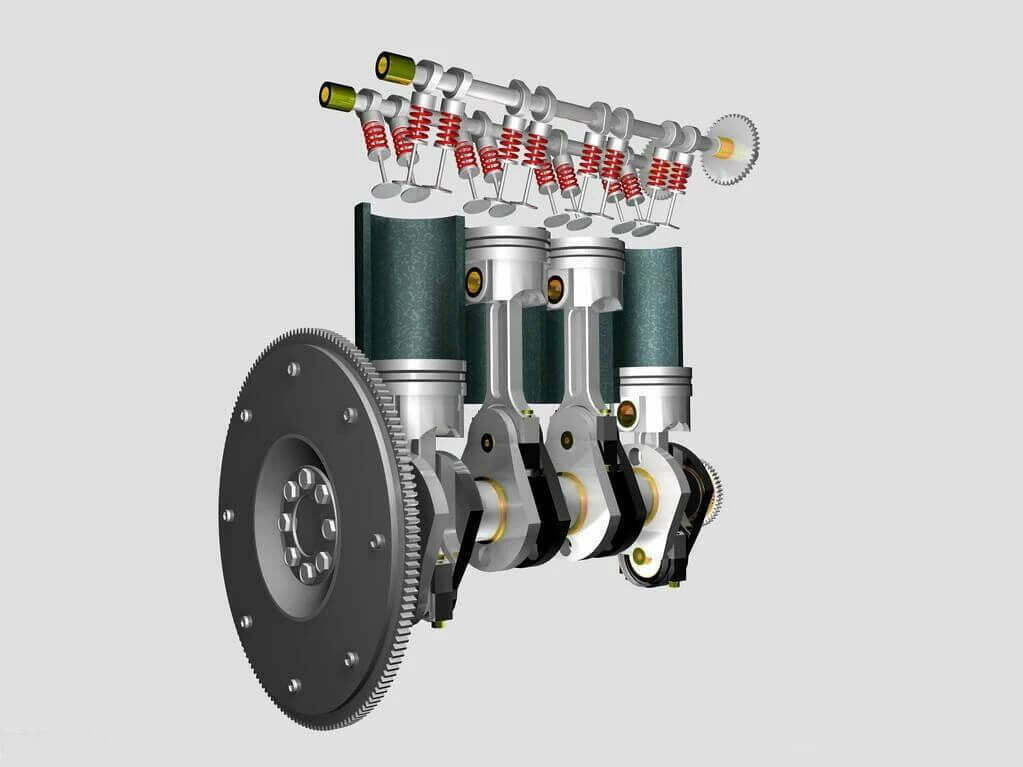 Overview: Italy is a highly developed capitalist country, one of the four major economies in Europe, and a founding member of the European Union and NATO. Italy also holds a world leading position in the fields of art and fashion, and Milan is Italy's economic and industrial center. Italy is a developed and powerful motor manufacturing country, with the LAFERT Group being the most famous.
Important motor manufacturers in Italy:
Italy (LAFERT) LAFERT: LAFERT (LAFERT Group) LAFERT (LAFERT Group) is a globally leading European motor company that has been committed to becoming a leading manufacturer of customized engineering motors and drives. A leading European motor company, it has been committed to becoming a leading global manufacturer of customized engineering motors and drives by focusing on industrial automation, energy conservation, and renewable energy fields, Maintain continuous growth of the company's business.
Lafert S.p.A., the parent company of Lafert Group, was established in 1962 and is located in the water city of Venice, Italy. The company was once one of the three major manufacturers of electric motors in the world. Lafait has a complete integrated manufacturing process and is one of the few independent motor manufacturers in the world. Lafait can provide customized products with excellent flexibility and cost-effectiveness for industrial automation according to various standards
FIMET Company: is a world leading manufacturer of reduction motors and control systems with a long history in Italy. The entire series of products are widely used in steel equipment. Helical gear reduction motor, bevel gear reduction motor, worm gear reduction motor, frequency converter, etc.
Greensky Power Co., Ltd. is a professional manufacturer engaged in the research, development, production, sale of Electric motor.
If you are searching Electric motor for your project, please contact our sales team.