Research on The Development Trend of Kayak Trolling Motors
In the past 3-4 months, various clean energy and green ship types have been released in the international market one after another. The latest trends in the field of Kayak Trolling Motors can be clearly seen on comprehensive media – this is a rapidly innovative field and one of the most dazzling stars in the global leisure ocean business. In the past decade, its unit sales have increased by about 30%. In a complete report, the author learned about the development of the Kayak Trolling Motors field, where cutting-edge technology is exploring a larger niche market in this highly competitive market.
The continuous development of battery technology continues to support the continuous growth of Kayak Trolling Motors, especially in the small and medium-sized power category. Due to the increasing restrictions on the use of internal combustion engines on environmentally sensitive waterways in more and more regions, as well as the widespread interest in green technology, electric engines have gained increasing recognition. What drives this change is technological progress, which adds a competitive advantage to electric engines, rather than just reducing their carbon footprint.
The development trend of Kayak Trolling Motors:
✡ In addition to ecological considerations, other benefits are becoming important driving factors driving consumer demand: lightweight, fuel free, zero emissions, quietness, and lower maintenance costs;
✡ Capable of driving larger ships at a faster speed – sufficient for use in wake wave surfers and water skis;
✡ The rapid development of battery technology;
✡ The propellers on sailboats can generate hydroelectric power;
✡ User adjustable, variable shaft length;
✡ Connection to smartphone applications;
✡ Greater electronic integration (including wireless) with other onboard devices such as plotters, autopilots, GPS positioning, etc;
✡ At present, the share of electric engines in the Kayak Trolling Motors market is about 1.3%, which is equivalent to the penetration rate of electric vehicles in the automotive industry.
Dr. Christoph Ballin, CEO and founder of Torqeedo, stated that the share of electric engines in the entire Kayak Trolling Motors is still very small, at approximately 1.3%. This number is comparable to the automotive industry, with electric vehicles currently accounting for nearly 2.0% of global car sales. The majority of this share is generated by Kayak Trolling Motors, not inboard engines, "Ballin said.
There are many segmented markets in the yacht industry, and the reality is that electric travel is not suitable for every segmented market at least for now. Although you may find electric inboard ships with a power of up to 100 kilowatts that can ski, most of the current market is buying low-power Kayak Trolling Motors through retail channels to replace small gasoline outboard motor.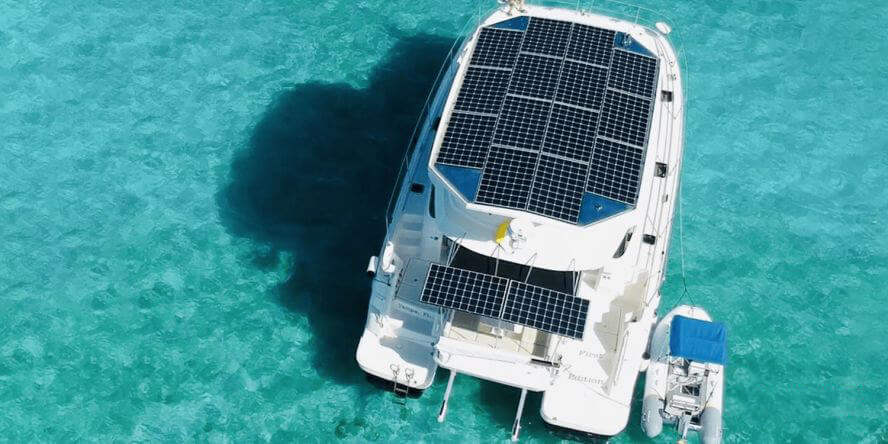 With the further development of technology and improved performance, consumer preferences continue to favor products with lower greenhouse gas emissions and overall ecological impact. It is expected that the market share driven by electricity will increase in the coming years.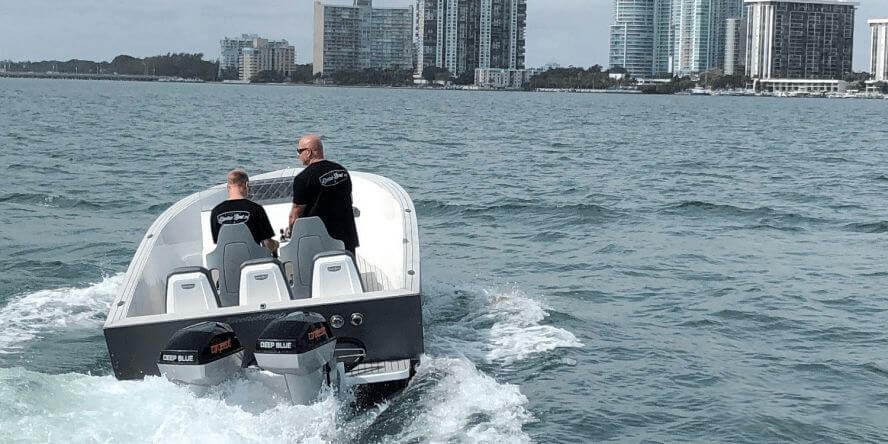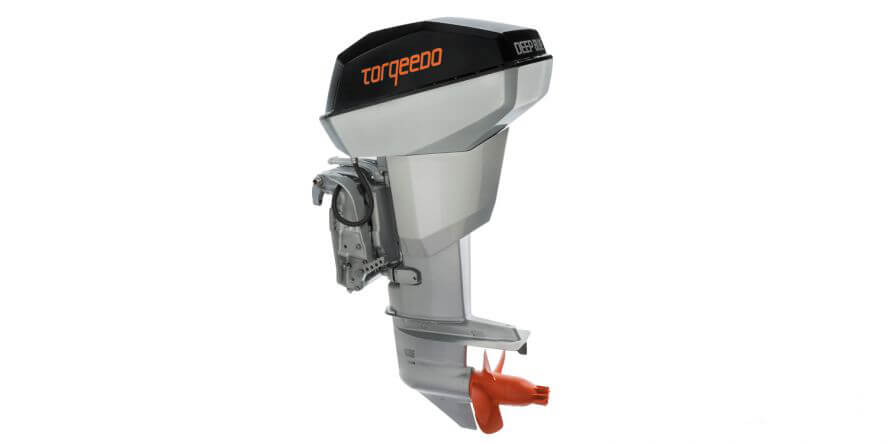 Ballin said that practical considerations have also begun to affect sales. Due to factors such as light weight, no need to repeatedly purchase fuel, and easy portability, buyers today are likely to prefer to purchase outboard electric equipment. Easy operation and reduced maintenance requirements are important driving forces, "for example, if you want to equip a sailboat with the lightest equipment, it is an electric sailboat.
Then in the large sail yacht market, you will no longer need a generator. When you sail, you can rotate your propeller to obtain a large amount of energy from hydroelectric power. Therefore, the entire ship has less vibration, less noise, less oil smoke, lighter weight, and higher convenience. Consumers' motivation to purchase electric vehicles goes beyond their initial environmental considerations
For Golden Motor Technology, headquartered in Changzhou, China, adopting new technologies is a key pillar of the company's marketing strategy. Its sports and leisure series electric outboard machines have a series of innovative features that are unrelated to traditional environmentally friendly sales points. This includes innovative features such as connecting to supporting smartphone applications to display running data, and variable shaft lengths that users can adjust more to their needs, eliminating the need to manufacture and store motors with different shaft lengths.
The company was established in 2006 and currently has a distributor network spanning 60 countries. Mercy Meng is the Trade Sales Director of Gordon Technology, and he stated that the company's OEM business is growing. We provide open support for any 48 volt DC battery system, "he said. This allows customers to choose local battery suppliers
The relatively maintenance free characteristics of electricity also demonstrate the effective competitive advantage of AquaWatt Green Marine Technologies in Austria, which produces a series of outboard motor ranging from 4kW to 50kW. Located near Worthersee Lake, electric motors have been produced since 1990 and are now distributed worldwide with customers in Germany, Norway, Sweden, Greece, India, Mauritius, Singapore, Australia, and New Zealand.
Dieter Seebacher, founder and owner of AquaWatt, stated that the view that electric motors are only suitable for light, slow moving ships is incorrect. Seebacher said, "The lakes and rivers in Austria are our drinking water, so the use of fuel boats has been banned for 50 years In the past, the power of electric boats was relatively small and the speed was also very slow, but today the situation is much different.
Now we can go water skiing or play wakeboarding. We have a commercial client who lives on a lake in Austria at an altitude of 2000 meters and uses one of our motors to drive a 50 ton raft with a restaurant on top. He can only use one motor to make it circle the lake and climb all the way up to the central Alps.
AquaWatt sells four electric Kayak Trolling Motors, each with a cowl, middle section, and lower part deliberately designed to resemble gasoline outboard engines, including a polished stainless steel propeller. It looks like a ship's engine, not a toy, "Seebacher said. Customers are familiar with this and its appearance is more like what they are accustomed to seeing, so they are more confident in driving larger ships or using it in salt water. At the same time, they understand that they do not need gasoline, nor do they need to deal with odorous fuel or worry about water pollution. Customers have the same functions as gasoline motors, and there are fewer troubles and problems, so this is an attractive proposal
The development of electric motors has sparked consumer interest in Kayak Trolling Motors, but another key factor supporting this segmented market is the significant development of battery technology, which greatly improves practicality – with widespread media coverage of electric vehicle innovation, people have gained a higher understanding of these developments.
Chandler Xu, EPropulsion Marketing Manager, believes that the challenge for automakers is to promote the difference between their familiar new lithium-ion batteries and old lead-acid batteries to consumers. Many potential customers initially obtain battery performance data based on parameters related to old technology. He said, "Since the voltage of lithium batteries is 48 volts, this is the main change in the battery." Old lead-acid batteries usually have 12 volts, so customers think they need four batteries in series, and they don't understand that this is not what they need
Progress in battery technology
The progress of electric propulsion technology is largely due to significant advancements in battery technology, especially the development of lithium batteries. Compared with traditional AGM batteries, lithium batteries have significantly improved operating time, stable output power, no voltage loss during battery discharge, and are lighter and more compact than AGM batteries.
The unique charging capacity of lithium batteries gives them significant advantages in supplying power to electric motors, and greatly improves the operating time of today's propulsion systems. Dave Maryanov, Marketing Manager of Power Products, said: If you look at a standard 12 volt AGM battery, the actual voltage when fully charged is about 14.1 volts. When the discharge depth reaches about 50%, you will notice a decrease in the performance of the device connected to the battery, which means that your motor is losing power. For lithium-ion batteries, you will see this situation starting to happen, which is a huge improvement. That is why the highest performance of lithium-ion batteries is much longer than that obtained from AGM
One drawback of lithium batteries is their high cost. However, battery manufacturers believe that the lifespan of lithium batteries is much longer, offsetting this. Traditional batteries can provide 500 to 900 charges before replacement, while lithium batteries can provide 3000 to 5000 charges before replacement. Donald Hasler, Strategic Account Manager at Xantrex, stated, "Despite the initial cost, the charging cycle of lithium batteries is six times that of traditional batteries, resulting in lower replacement frequency, providing a higher return on investment." He pointed out that in addition to saving money on battery lifespan, lower replacement frequency also means less waste.
Xu pointed out that once the initial doubts about battery capacity are resolved, choosing to purchase an electric Kayak Trolling Motors becomes easier. He said, "No one wants to deal with fuel issues, no one wants to get the odor on their hands, clothes, or in the trunk of a car. Electric motors and consumers don't like that. They are also much lighter in weight, so both elderly and small people can handle them
Practical considerations will not only affect today's electric outboard buyers, but also affect the future path of product development and market growth. For Dr. Christoph Ballin of Torqeedo, the market focus is clearly related to the functionality of the current technology, but at the same time, it needs to focus on long-term development. If someone comes to us and says that electric propulsion is a good idea, let's put it on a freshwater boat or a saltwater fishing boat. I must be honest, I don't think this will happen now because technology is still there, "Ballin said.
On the other hand, if we look at sailing ships, I think we can definitely say that electric propulsion is a better choice today. This is also true for auxiliary boats, as electric propulsion has many advantages. So we focus on these segmented markets. But technology is rapidly developing, and if we want to be ready to compete in other markets, we must start taking some measures now, otherwise we will not be able to catch up . We are committed to leading the market, not following it
Fishing market:
Today's electric fishing gear provides a higher level of electronic integration functionality
Although electric engines have only entered this field in recent years and have been vigorously promoted, for decades, anglers have been widely using electric engines as secondary traction or positioning motors, with the first batch of commercial models already available before World War II. Manufacturers competing in this initial electric motor market have also been utilizing significant technological advancements to gain market share.
Most new technologies focus on improving integration with other onboard devices, including GPS and plotters. In 2019, Garmin and Lowrance – newcomers to these two industries – won the DAME Award (the DAME Award is specifically awarded for innovative products) for their focus on connectivity.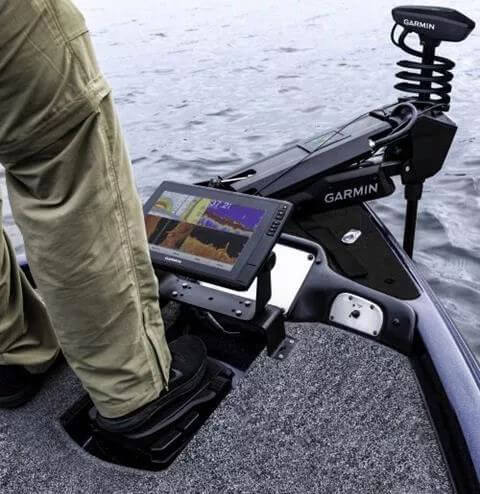 The characteristic of Garmin's Force electric towing engine is that it is connected to the company's cartographer, built-in autopilot, and anchor lock function, allowing anglers to automatically correct wind direction, water flow, or the wake of passing ships, keeping the ship in a static position. The main control is achieved through wireless pedals, while the handheld remote control provides gesture control that allows for immediate movement. The integrated CHIRP sensor can be used in conjunction with the company's GPSMAP 8400/8600xsv and ECHOMAP Ultra models.
Lowrance's Ghost towing engine adopts advanced propulsion technology, which can operate silently under greater thrust and operating time. It also integrates the company's HDS Live, HDS Carbon, and Elite Ti2 displays, as well as GPS anchoring function, which can fix the ship in place, as well as user configurable control pedals and teleoperation. The front tapered hole at the bottom of the motor is available for selection, and buyers can choose from integrated down scanning or three in one active imaging sensors.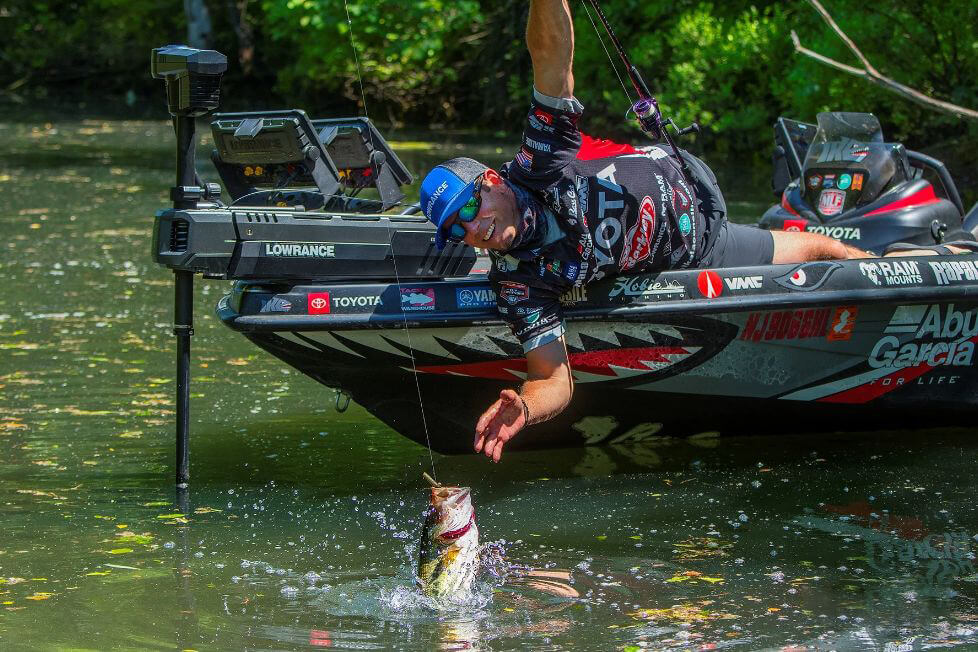 Application: Outboard electric motor for Motorized Fishing Kayak
Motor parameters:
Brushless Planetary Gear DC Motor
Power: 400w
Single phase, 12V, 40A
Output speed: 3000rpm
Greensky Power Co., Ltd. is a professional manufacturer engaged in the research, development, production, OEM motor, sale of Outboard electric motor.
If you are searching Outboard electric motor for your project, please contact our sales team.