Professional supplier of whole drive solutions, including AC & DC motor, gearbox, controller and related drive products.
Below are some of the ways we do for a European project. Customers can better understand our strict quality control.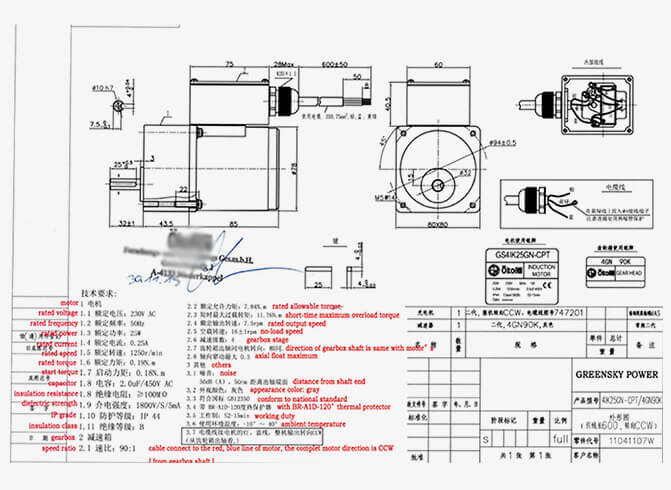 Specification confirmation
Standard Sync: First step of our quality control begins with Standard Synchronization. Greensky provides confirmed drawings to our customer to avoid errors.
Professional educated QC team
Professional Team: Greensky recruits the most experienced motor engineers to implement the German quality control system. All QC engineers will attend our standard QC training.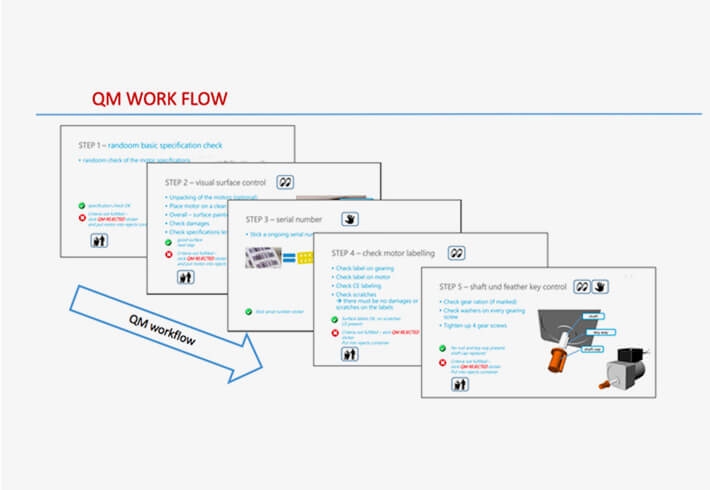 Complete and advanced quality control processes
QC Processes: Greensky hired a German QC consulting company to build the Greensky quality control system to meet the high quality demand from our European clients. We have very complete quality control processes from IQC to OQC. We are SERIOUS on the quality.
Strict and careful QC work
Strict QC Standard: Greensky QC team rejected all kinds of QC problems. We serve mainly to the high-end producers worldwidely which push us not only focus on the technical performance but also details such as cable colors, length, screw tightness, surface scratchs, etc. This is to guarantee the motors are used in the long term and user friendly.