TOP 30 ELECTRIC MOTOR MANUFACTURERS IN CHINA
China is the largest market for electric motors in the world, so there are many electric motor manufacturers in China. Due to the large number of brands, many people do not know which product to choose when purchasing. Here I will introduce the top 30 Chinese motor factories.
The top 30 manufacturers have strong strength and technology, so they can guarantee the quality of the electric motors produced.
1 Greensky Power Company Limited
Greensky Power Motor is a verified Chinese manufacturer of electric motors, DC motors, brushless motors, and more. They offer wide range of products that will surely meet every customers' needs. All their products are manufactured according international quality standards. So, you can guarantee its quality with the best prices.
CTB Co.,Ltd is a verified Chinese electric motor manufacturers founded in the year of 2000, which is a state-level private high-tech enterprise. CTB specializes in R&D and manufacturing of mechatronics products,such as industrial automation products, intelligent servo systems, machine tool functional parts,high-end CNC machine tool etc.
3 Shenzhen Guanhong Technology CO.,LTD
Shenzhen Guanhong Technology CO.,LTD is a verified Chinese electric motor manufacturers. Built in 19 November 2010) is one of the leading CNC & automatic company in China, specialized in designing projects, marketing, and oversea trading, having extensive experience in CNC package solution, Our focus has been on providing the high quality of Lathe CNC system, Milling CNC system, plasma cutting CNC system, Grinding & router CNC system, Motor & driver, Spindle servo motor & driver, cnc robot arm.

4 Changzhou Sunrise Electric Motor Co., Ltd
Changzhou Sunrise Electric Motor Company is a Chinese Dc Motor Manufacturers was founded in 2004 and is located about 200 km west of Shanghai.
SUNRISE ELECTRIC MOTOR manufacture and export PMDC motors, BLDC motors, Hybrid Stepping motors with high torque output, and customized motors which are per customers' drawings, specification and technical requirements. The motors apply to: application of printer, carve machine, medical instruments, entertainment lighting, textile machines, etc.
The motors listed have been exported overseas through our sales representatives in North America and Europe.
5 Jiangsu Hilair Electromechanical Technology Co., Ltd
Hilair is one of China's biggest and trustworthy manufacturers of wide variety electric motors. For more than 15 years, they specialize in providing customers with the best quality products that are cost-saving along with excellent services.

6 Wenling Xinnuo Electric Motor Co., Ltd
Wenling Xinnuo Electric Motor Co., Ltd is a professional manufacturer of high-quality electric motors in China. Their products mainly include single-phase permanent magnet synchronous motor, single-phase asynchronous motor, and more. Their products are widely used in machinery equipment, energy vehicles, water supply equipment, and more industry. They manufacture the best quality products that are offered in competitive price.
7 Fuding Brothers Power Co., Ltd
They are one of the top manufacturers of electric motors in China for many years. Their products such as electric motor, generator set, water pump, and more are widely used for electrical, electronics, industrial equipment, and components.

8 Jiangsu Dazhong Electric Motor Co., Ltd
Dazhong is a trusted manufacturer of high-quality and affordable electric motors in China. All their products are manufactured with certifications from CSA, BV, CE, CCE, and CCS. They focus on innovation and improvement of their products.
9 Zhejiang Yinda Machine Electricity Co., Ltd
Yinda is one of China's leading manufacturer of electric motors, single-phase asynchronous motors, three-phase asynchronous motors, and more. They offer both OEM and ODM services and products. All their products are also certified with international standards to guarantee high-quality.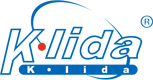 10 Zhejiang Kailida Technology Co., Ltd
They are one of the top-manufacturers in China that specializes in design, manufacturing, sales, and service. Kailida specialize in manufacturing superior quality electric motors and explosion-proof motors. They make sure to manufacture products according to international standards. Kailid offers premium quality products along with competitive cost and excellent services.
11 Yaskawa Electric (CHINA) Co., Ltd
Founded in Japan in 1915, Yaskawa is an advocate of the concept of "mechatronics". It is a large multinational enterprise specializing in the research and development, production, sales and service of inverters, servo motors, controllers, robots, and various systems engineering equipment. Entered the Chinese market in 1999, and successively opened 8 branches in Guangzhou, Beijing, Chengdu and other places.

12 Harbin Electric Machinery Company Limited
Harbin Electric Machine Factory Co., Ltd. (formerly Harbin Electric Machine Factory) was founded in June 1951 and underwent shareholding reform in October 1994. It is a key backbone enterprise for the production of large and medium-sized power generation equipment in my country. The main products are water turbines, water turbine generators, steam turbine generators, wind generators, power station control equipment and sliding bearings.
The company covers an area of ​​720,000 square meters and a building area of ​​330,000 square meters. There are more than 3800 sets of various types of equipment, including more than 1800 sets of main equipment, and more than 300 sets of fine, large, rare and heavy equipment. In addition, it also owns the Huludao hydropower large-scale processing base, the Qinhuangdao nuclear power processing base, the Zhenjiang wind power development base and the Kunming medium and small hydropower development base.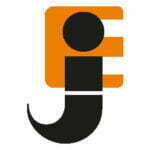 13 Johnson Electric International Limited
Johnson Electric Group was established in 1959 as a large multinational group company headquartered in Hong Kong. Dechang Micromotor products are widely used in consumer and commercial products, including auto parts, household appliances, power tools, commercial equipment and personal care products, multimedia and audio-visual products, etc.

14 Zhejiang LINIX Motor Co., Ltd
Founded in 1968, it is affiliated to Yingluohua Technology Co., Ltd., located in Hengdian, China. The company is a national key high-tech enterprise with nearly 1,500 employees. The company's main products are AC, permanent magnet DC, brushless, stepping, servo motors and other micro motors and electric push rod actuators, parallel shafts, worm gears, planetary gear reducers, motor drives and scooters and other professional controllers, and Bio-based food waste machines, scooters for the elderly, sweepers and other terminal products have formed a series of products with more than 200 specifications and more than 5,000 models. Products are mainly used in high-speed rail, robots, new energy mopeds, nuclear power equipment, new energy vehicles and other fields.
15 Dongfang Electric Machinery Co., Ltd
DFEM was established in 1958. It is a wholly-owned core subsidiary of China Dongfang Electric Group Co., Ltd. is the world's leading supplier of power generation equipment, clean energy products and services.
The company is mainly engaged in the research and development, design, manufacture and production of hydraulic turbine generator sets, thermal energy generators (including coal-fired, gas-fired, nuclear energy), wind turbines, AC (DC) motors, inverters, complete sets of energy-saving and environmental protection equipment, pumps and other equipment. Services, as well as power station renovation, complete sets of power station equipment, installation, maintenance and overhaul, etc.;
It has a number of qualifications and capabilities such as general contracting of electric power projects, general contracting of municipal public works construction, general contracting of environmental protection projects, general contracting of mechanical and electrical engineering construction; Users provide system solutions for small and medium thermal power, waste power generation, biomass power generation, wind power generation, photovoltaic power generation and cogeneration EPC.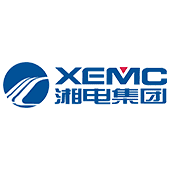 16 Xiangtan Electric Manufacturing Group
Xiangtan Electric Machinery Co., Ltd. is an excellent asset of the concentrated main business part of Xiangdian Group. It was jointly established by six companies including Beijing Metro Corporation at the end of December 1999, and was listed in Shanghai in July 2002 (Xiangdian Co., Ltd. 600416) , became the first listed company under the approval system in Hunan Province and the first listed company in Xiangtan City. The company has 5 business divisions, 4 wholly-owned subsidiaries, 3 holding subsidiaries, and more than 4,300 employees.
The company is a large-scale backbone enterprise in my country's electrical industry, a national major technical equipment localization research and development base established by the State Council, a national high-tech industrial base and a national innovative enterprise. The company mainly serves my country's national defense, electric power, energy, mining, transportation, chemical industry, light industry, water conservancy, petrochemical, metallurgy and other construction undertakings, and plays a leading role in the development and application of large-scale national defense equipment, complete electrical equipment, wind turbines and other equipment in China .

17 Shandong Huali Electric Motor Group Co.,Ltd
Shandong Huali Electric Motor Group Co.,Ltd is a large national enterprise group whose main business is the research, development, and manufacturing of electric motors. It is one of China's 500 largest electrical appliances and equipment manufacturers. Founded in 1970, it has 2,000 employees, 350 million yuan in fixed assets, and covers an area of ​​156,000 square meters. The group takes Rongcheng Motor Factory as the main body, and has 8 enterprises including special motor factory, magnet wire factory, and foundry. It has established a motor assembly branch with Daqing Oilfield and Shengli Oilfield, and has a provincial-level motor research and development center. , A high-efficiency motor development center.
The products cover Y series, Y2 series marine and civil three-phase asynchronous motors, speed control, explosion-proof motors and various generators. N series and 1L series high-efficiency motors have 17 series and 1500 varieties. The company has passed ISO9001 and ISO14001 management systems. Certification, CE safety certification. The group's annual production capacity is 1.5 million units, 18 million KW, and its scale and comprehensive economic benefits have been among the best in the national motor industry for many years.

18 Ningbo Dongli Transmission Equipment Co., Ltd
Located in Ningbo Jiangbei Industrial Zone. It is a high-tech enterprise specializing in the research and development, production and service of gearboxes, motors and transmissions. The company has gear processing, box processing, heat treatment, testing physical and chemical and experimental equipment with high precision and complete specifications. The company's product chain ranges from standard gearboxes to special gearboxes, non-standard gearboxes, from 0.12kw micro gearboxes to 10000kw high-power heavy-duty gearboxes.
The company has a large number of Fortune 500 partners, and the product sales network is all over the world. In the metallurgical industry, it has the largest domestic market share for many years. Dongli Transmission "focuses on transmission equipment and serves the high-end market", and provides customers with overall transmission solutions with excellent quality.

Wolong Group was founded in 1984. As a major global manufacturer of motor and drive solutions, the company is guided by technological innovation and digital empowerment, and is committed to providing safe, efficient, intelligent and green motor power system solutions to global users , contribute to "carbon neutrality" and drive a better future.
The company mainly produces various types of motors, generators, control drives and industrial automation products, and provides solutions for customers in the fields of oil and gas, petrochemical, electric power, mining, rail transit, construction, environmental protection and water treatment, equipment automation, and new energy vehicles,programs and services.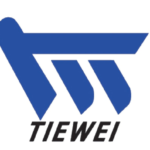 20 Jinlong Electric Co., Ltd.
Jinlong motor as a professional manufacturer of miniature motors in China, was found in 1981. is located in Wujiang city, Jiangsu province, where is near to Shanghai and Ningbo port. It's with more than 20000 square meters plant area and equipped with 6 production lines,3 assembly lines and 6 high-speed punching machines. It has more than 260 professional and well educated employees.
Jinlong Motor offer the clients not only the standard motors but also with ODM motors. Its products are popular in both domestic and overseas markets, it has annual output of 4,000,000 pcs motors. each batch of products has passed CCC, CE, and SGS certifications , ROHS inspections and so on. With concept of energy-saving,environmental protection and flexibility, Jinlong motor takes producing high precision, low noise, high performance and long life products as it`s aim. With excellent quality, good reputation and prefect after-sales service, Jinlong motor has won wide acclaim from customers and maintained good and long-term cooperation with Godrej, Videocon, Dixon, Panasonic and other companies.

21 Lianyi Motor Company Co., Ltd.
Lianyi Motor Company has a national-level motor technology center, a Zhejiang high-tech research and development center, and has successively won many honors such as Zhejiang Excellent Enterprise for Technological Innovation, Zhejiang Green Enterprise, and Zhejiang Patent Demonstration Enterprise. It is an "AAA" credit enterprise of the Provincial Bank of China, Agricultural Bank and Industrial and Commercial Bank of China. The general manager Xu Xiaohua is a doctor of management, a senior engineer, a senior economist, and a senior political worker. He was once rated as the National Five Good Civilized Families, Zhejiang Province Management Master, and Zhejiang Province Top Ten Outstanding Youth.
The company has formed an annual production capacity of 4.3 million units with more than 300 specifications and more than 3,000 varieties in four categories, including motors, reducers, electronic products, and electrical products. The products are widely used in automobiles, health care equipment, household appliances, industrial automation, and office equipment. , Environmental protection equipment and other power systems.
22 Wanshsin Seikou (Hunan) Co., Ltd.
WANSHSIN SEIKOU (HUNAN) CO., LTD. (hereafter referred to as "WANSHSIN") is professional gear motor manufacturer integrating in R&D, production ,sales and service. WANSHSIN mainly manufactures high-precision gear motors which are widely used in robots, machine tools, solid garages and other industrial automation. As a gear motor manufacturer and complete intelligent automation solutions provider, WANSHSIN introduced advanced import processing equipment, adopted advanced technology, to meet the strict high quality requirement for worldwide customers. All efforts made WANSHSIN a reputable and high quality brand in gear motor industry.
To satisfy domestic and overseas customers' requirement, WANSHSIN fully opened the international strategic layout and determined to follow the path of building a strong enterprise for a stronger country. And WANSHSIN pays more attention to the quality improvement of current products and development of new products, and successively introduced high-tech talents, both domestic and international. In the future, WANSHSIN will continuously keep the faith that "Committed to building a world-class electromechanical brand" and strive to the development of the industrial intelligent system of the world.
23 Hangzhou Mige Electric Co., Ltd.
Hangzhou Mige Electric Co., Ltd. is a company focusing on the research, development, production and sales of Servo motors, hybrid stepper motors, spindle motors and drivers for the customers worldwide. Mige products have passed CE, ISO9001, IATF16949, ROHS certification
Since the establishment in 2005, Mige had been dedicating to the technological innovation, developed a full range of motor products widely used in the fields of embroidered textile, CNC machines, packaging, printing, engraving, robots,AGV,and other automation equipment.
Mige believes and adheres to the quality principles, providing the customers with high quality products and services, to achieve the growth together with the customers.
24 Wenzhou Tyhe Motor Co., Ltd.
Wenzhou Tyhe Motor Co., Ltd., a professional manufacturer of micro DC gear motors and special motors.The company is people-oriented, look to the world, take technological innovation as the driving force for the development of enterprises for the pursuit of a better life of human beings to launch with the international advanced micro DC gear motors.
Tyhe products are mainly used in automatic control and household intelligent equipment, aviation, automobile, electric power, chemical industry, light industry, textile, medical equipment, fitness equipment, instruments and meters and other wide fields. Tyhe Products have been exported to Europe, the United States, the Middle East and South Asia and other countries and regions.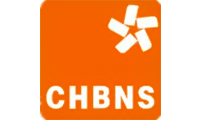 25 Zhejiang Qiaobang Precision Machine Co., Ltd.
ZHEJIANG QIAOBANG PRECISION MOTOR CO.,LTD IS LOCATED IN LISHUI , One of the most economically dynamic city in China . The company's main products includes gearmotors ,gear reducer and electric motors , which are characterized by : Compact structure ,light weight ,no-noise and maintain-free . Widely used for different industry field like :conveyor equipment ,food machine,medical machinery ,printing machinery ,textile machinery ,packing machinery .Our company owns modern workshops ,world advanced manufacturing \processing and testing equipment .With strong technical capability , being able to design and develop nonstandard gear reducers for complicated conditions for customer

26 Henan Yutong Electric Motor Shares Company
Henan Yutong Electric Motor Shares Company is a large-scale professional manufacturer of general-purpose electric motors in Henan Province. It is located in Xinxiang Economic Development Zone. The company was founded in 1967, formerly known as the Xinxiang Electric Plant of Henan Province under the state-owned Yutong Group. In 1998, it was reorganized from a state-owned enterprise to Henan Yutong Electric Motor Shares Company. with total assets of 228 million yuan.
After more than 20 years of hard work, Henan Yutong has developed into a production area of 50,000 square meters and a construction area of 30,000 square meters. It also has two major production bases in Shanxi and Hubei, with more than 1,000 employees (including more than 90 scientific and technical personnel). ), A medium-sized manufacturing company with an output of 2.8 million kilowatts of motors.
The company consists of five production workshops, including assembly, embedding, shaft processing, casing processing, and stamping. It has a subsidiary branch of special motors and controls Yutong New Pump Technology Co., Ltd. Follow the "high starting point, high quality, high service" business philosophy, and strive to achieve "satisfaction of employees, customers, countries, shareholders."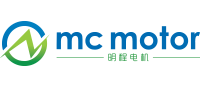 27 MC Motor Technology Co., Ltd
MC Motor Technology Co., Ltd is a famous manufacturer of electric motors in China for many years. Their products are widely used for agriculture, automotive, industrial, and more applications. MC Motor manufacture their products under their strict QC management system to make sure they comply ISO9001 and TS-16949 standards.

28 Zhejiang Yachan Electrical Machinery Co., Ltd
Yachan Electrical is a modern manufacturing company that specializes in producing top-quality electric motors. Among their products include multi-speed motors, electromagnetic variable-speed motors, three-phase asynchronous motors, and more. They have professional technicians and expert engineers who are dedicated to produce and design high-quality Yachan series electric motors.

29 Zhejiang Dagao Electric Motor Co., Ltd
Dagao is recognized as a professional manufacturer of electric motors in China for more than 30 years. They mainly manufacture wide variety of electric motors with economic strength, advanced production equipment, and outstanding quality. Among their high-quality products are single-phase motors, high-efficiency motors, three-phase explosion proof motors, and more.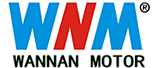 30 Anhui Wannan Electric Machine Co., Ltd
Anhui Wannan Electric Machine Co., Ltd is one of Chinese top manufacturers of electric motors such as low voltage IEC motors, IEC Hazardous area motors, low voltage NEMA motors, and more. All their products are manufactured with high-quality at a reasonable cost.